Trudis Hotel and Restaurant is right next to the main road leading to Alona Beach. This is one of the cheaper places to eat and a good place to hang out and look at the ocean.
While not the cheapest place to stay, rooms start at P2000 which includes breakfast.
Last visited: May, 2016
---
Amenities
Booking/Reservations
Please enter your check-in and check-out dates below to search available rooms.
Estimated Price:
P2000 - P3500
Available rooms will be displayed after submitting your check in/out dates.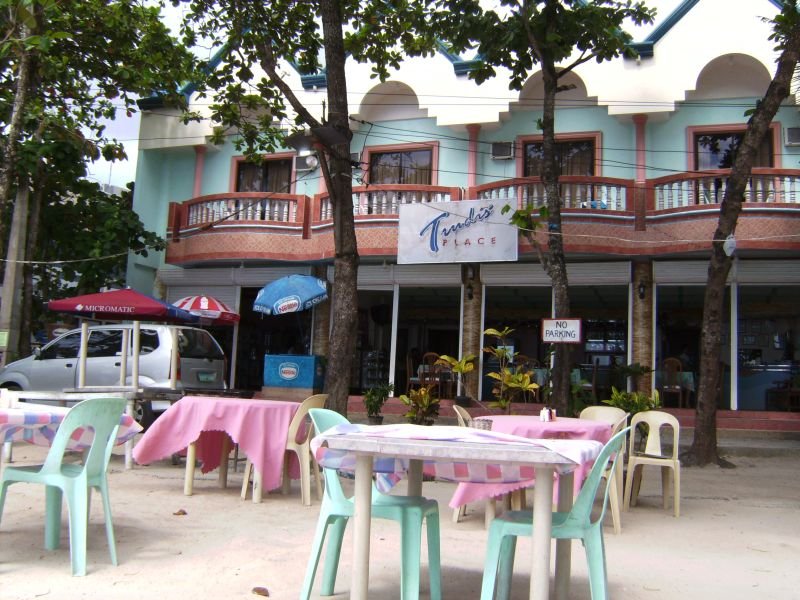 Trudis Place
Alona Beach, Panglao, Bohol
(63) 38 502-9136
(63) 907-543-3162
(63) 998-416-0711