Villa Almedilla is a budget hotel located just up from Alona Beach. While not on the beach itself, it's only a short walk.
If you are having trouble finding Villa Almedilla, it's right behind Bohol Diver's Club and next to Bohol Sea Breeze cottages.
Last visited: May, 2016
---
Amenities
Rooms include free WIFI
Booking/Reservations
Please enter your check-in and check-out dates below to search available rooms.
Estimated Price:
P1500 - P2500
Available rooms will be displayed after submitting your check in/out dates.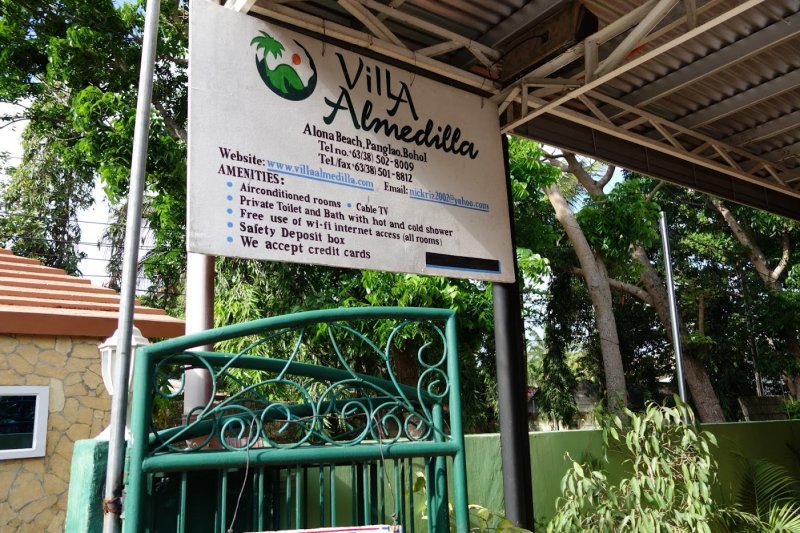 Villa Almedilla
Alona Beach, Panglao, Bohol
63 38 502 8009